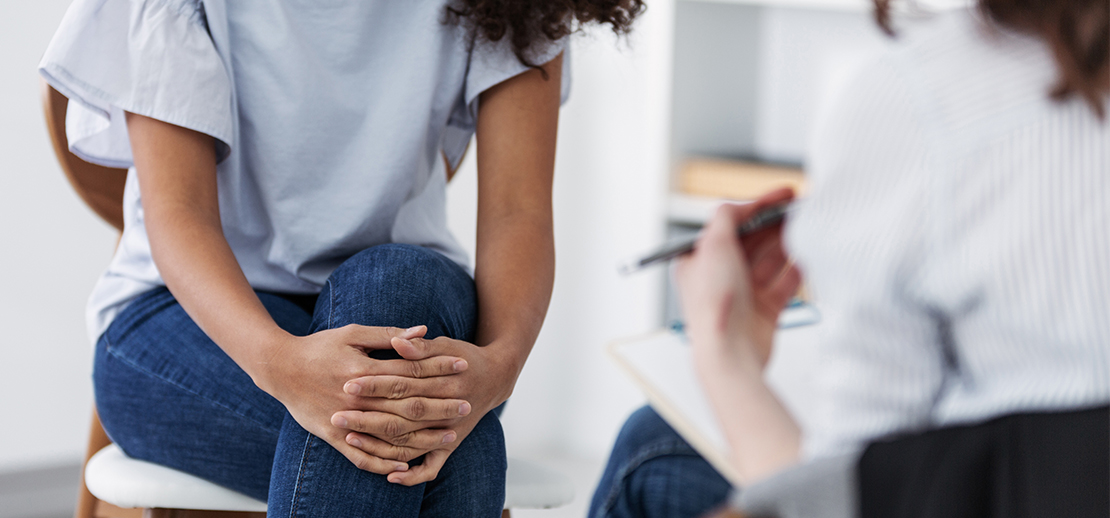 Plan for your first visit when you have approximately two hours for an appointment – the entire process may take this long depending on the number of students being served. To access services for the first time, a student should visit Counseling & Psychological Services during our walk-in hours:
Monday, Tuesday, and Thursday: 9 a.m. – 3 p.m.
Wednesday and Friday: 12 p.m. – 3 p.m.
During the initial visit, students will be assessed and provided with appropriate services and/or resources based on their needs. During your initial live appointment, you will be asked several questions that will help us determine the most appropriate care for you. We use the STEPPED Model (adapted from Calvin College, J. Broene Center for Counseling and Wellness) to determine your care. Most students are referred initially to an Emotional Wellness Workshop. Recommendations will be shared with you at the close of the session.
For more information about our services, please view our Mental Health Services Policy Guidelines for Students.


Treatment recommendations may include one or more of the following:
Campus Support, such as LU Shepherd, Academic Success Center, Career Center, etc.
Emotional Wellness Workshop
Problem-Focused Session
Celebrate Recovery
Substance Abuse Counseling
Psychoeducational Seminar
Group Counseling
Individual Counseling
Couples or Family Counseling
Mental Health Crisis Services (on-call)
Extended Counseling with a Community Provider
Psychiatric Evaluation with a Community Provider
We would also like to make you aware of our local network of counselors in case you want to see someone off campus. You can check out the list here.
Come by our office for an intake appointment if you would like any assistance in getting a specialized referral.
If you are an online student not located in Lynchburg, you can use the ThrivingCampus network to find a counselor near you.
DISCLAIMER: This directory of community practitioners is provided for convenience and informational use only. User is responsible for evaluating and selecting their own health care providers, as well as responsible for all costs associated with care. Carefully review insurance benefits and confirm provider accepts your insurance plan before receiving care. The counselors listed on the ThrivingCampus database are not directly affiliated with Student Counseling Services.
Liberty University Counseling & Psychological Services (LU CAPS) employees/interns are entrusted with maintaining the confidentiality of those students seeking services at LU CAPS. LU CAPS is responsible for the confidentiality of student counseling and educational records. In accordance with the Family Educational Rights and Privacy Act of 1974 (FERPA) and Health Insurance Portability and Accountability Act (HIPPA), the counseling and educational record of each student is considered confidential. LU CAPS is responsible for declaring, implementing, and enforcing policies regarding the access to counseling and educational records.
For more information about confidentiality, please review our Confidentiality Policy.
Monday - Friday: 8:00 a.m. - 4:30 p.m.
*Closed on Wednesdays from 10 a.m. - 12 p.m.
Our schedule is modified during summer months and semester breaks.
Mental Health Screening
After you take our anonymous and confidential screening questionnaire, you'll see your results, treatment recommendations, and key resources.