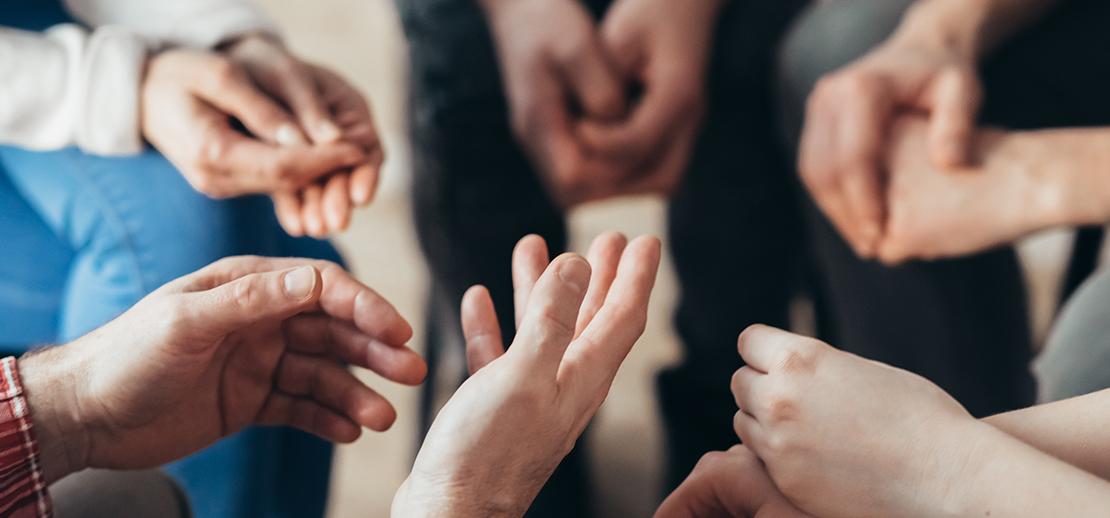 Counseling & Psychological Services offers several group counseling options to meet various needs. Our office provides open groups where new members can join each week as well as closed groups where no new members can join after the group has been established. Group counseling has a variety of benefits in that one may experience a sense of belonging, establish a community, experience encouragement in learning that others may be dealing with similar struggles, and celebrate the successes of growing together.
The purpose of this group is to teach students how to process emotions non-verbally via various artistic mediums. Students will gain insight into their emotional states while examining and representing feelings without the limits of a spoken vocabulary.
Day/Time: Fridays 2:30 P.M. – 4:00 P.M. (Open), September 8th – November 17th
Location: Counseling and Psychological Services, Green Hall 1830
Population: All college students

Students are able to join at any point throughout the semester
No artistic ability required

Email CAPS@liberty.edu for more information
Do you feel stress around eating and/or exercise? Sometimes the most helpful step is realizing you're not alone. In fact, it's so helpful we have added a second group! Making Peace with Food uses a variety of evidence based treatment modalities geared specifically towards disordered eating and difficult relationships with exercise and appearance. It also provides a place for group members to find words for their own thoughts, emotions, and experiences in a nonjudgmental environment. Because this struggle can extend far beyond meal times, members can also expect discussion around the way you view yourself, relationships, ways to express your opinions and emotions, anxiety, burnout, depression, perfectionism, self-criticism, and academic pressure.
Day/Time: Friday Afternoons (Screening Required)
Location: Counseling and Psychological Services, Green Hall 1830
Email CAPS@liberty.edu for more information
Monday - Friday: 8:00 a.m. - 4:30 p.m.
*Closed on Wednesdays from 10 a.m. - 12 p.m.
Our schedule is modified during summer months and semester breaks.
Mental Health Screening
After you take our anonymous and confidential screening questionnaire, you'll see your results, treatment recommendations, and key resources.